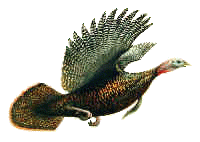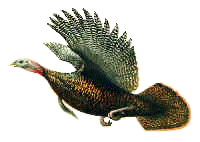 This is the 11:45 AM turkey. That is the time in which he was harvested. He weighed 21.4 pounds, had an 11 inch beard, and inch and one half spurs. He was about three years old, he was killed in Surry County, Virginia.

MITCH'S BOWHUNTING PARADISE
Hello my name is Mitchell. Welcome to my hunting page. I made this site for hunters like myself to gather information. Whether you are a gun hunter or a bow hunter you will find helpful information while visiting my site. If you want to share photo's or just some good stories, please send them to me as I do enjoy the talk of a good hunting trip or kill.


Let me tell you a little about myself. I was born and raised in Arkansas. I was introduced to hunting at the age of ten years old by my greatest mentor, which was my late father. Not only did he teach me good hunting skills he also taught me about good sportsmanship. My great love for the outdoors has taught me to be a good hunter and fisherman but it has also made me very aware of nature and it's surroundings.

I have now been in the US Navy for 19 years and I am on shore duty at SIMA Norfolk and am looking to retire within the next year. I am really looking into starting my own business in the safety field or hiring on to a big company. I hope to learn and get enough information to be able to bring that wish to reality when I retire.


Being on shore duty I will have more time to hunt, fish and scout around to find some good places to hunt. I hope that my links have helped some of you. I will be adding more if I come across any that I think is of any use to anyone.


My desire here is to provide information on locations of different hunting clubs for you to choose from. Also some good state land for those of you who do not desire to join a hunting club. To provide links to various hunting pages, give pointers on successful hunting and fishing and provide a place for those who enjoy the outdoors.


I have started duck hunting within the last year and have found that it is something that I really enjoy.I never realized that this would be as much fun as deer or turkey hunting. I have a chocolate lab that I got as a pup and have been training her to be a duck dog. She has done fairly well even though my family seems to think of her as the "family dog". She is still young so I still have training time with her. I plan on breeding her in the spring and possibly keeping one of the pups to make a true duck dog since she has been spoiled by the family.

Well, I got myself a good sized buck this year. I hope to have the picture scanned soon and place it on here to show off soon.I haven't really had the time to hunt like I want to unfortunatly. The buck held the record on Oceana for a while. There was another deer killed that beat mine out in rack width, mine still holds the record for body mass. Mine was 164 pounds field dressed,9 point with a 15 5/16 inside spread. For the area, Oceana that is a good sized deer. I killed it with my muzzleloader I got for Christmas the previous year. This was my first chance I got to hunt with it and I tell you, I loved it!

~~~~~~

I made a page with a hunter's code of conduct on it. Please make sure you visit this page to help refresh or learn the code. To go there click:
Bowhunters Code Of Conduct


~~~~~~

My wife adopted this Deer for my page from Pegasus. Stop by and adopt one for your page too, she has lot's of critters for everyone.


~ HUNTING SITES AND OTHER ~
* Deer Hunting *
* Turkey Hunting *

* Fishing *

* Archery *
* Bowhunting *

* Hunting Companies and Products *

* Other Misc Sites *


Visit my awards page!

~ Hunters Forum ~
I have provided this forum for everyone to participate in if they wish to. The link will be below. Please feel free to discuss anything pertaining to hunting. I am looking forward to reading your posts and will try to answer anything I can.

~ ADD YOUR LINK ~
Ok all of you who want to add your web pages linking to mine can now do so below. Don't be shy, we hunters need to stick together!

Post a link to your Web Site in my Free-For-All Links page... Click Here.


Mitchell
smithmitchell@hotmail.com
Virginia Beach, VA
United States

Hey, this here is a guest book and it's purpose is for people to sign it and leave comments about my page. So if you have entered my site please show some sportsmanship and sign it. Thanks fellow hunters.
OUTDOOR LOVERS HAVE VISITED THIS SITE
TIMES.

This site was last updated on Jan. 20, 2001