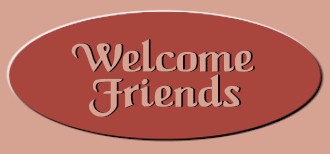 This page is dedicated to all of my friends I have met on ICQ and in my life.
Each one of you has affected my life in one way or another and
this is my gift to y'all.
Thank you for being there when I needed cheering up, a shoulder
to lean on, a good laugh, help with my computer, and tons of
advise.


The friendship of those that were meant to be together.
Has grown stronger slowly and will never be departed.
For those of you that have tried to end this precious
ever lasting thing,
Will only be disappointed because friendship is stronger
than the enemy.
It has only bound us together as one for eternity.
It has blended our hearts and souls to beat in rhythm.
This thing called friendship has power beyond all things
known.
It can possess without obligation.
It can over power all emotions especially those that hurt.
And leave behind not the memory of what was then,
but what is now.
The memory is to be treasured and shared with all.
To be used to recall what has molded and shaped you into
the people that you are.


Thank you friends
For always being there.
Bringing me joy
When my spirits where low and I didn't care.
A shoulder to cry on,
A smile upon my face,
A tender spoken "I Care",
A word of scorn to put me in my place.
Each of you have left lasting memories upon my heart
To be treasured for many years to come.
Never losing face
To whom I have become.
I can only hope I have left something of myself to you.
Whether it be a tear from a fond memory,
Or a smile when you were feeling blue.
Friendship is a lasting emotion
Beautiful in every way.
Cherishing my time I have with each of you.
Something I look forward to every day.

...Thank you my friends...
~~~* I love y'all *~~~


The above poems were written by
~* Billie *~
exculsively for her friends.


~~ Friendship ~~
A binding contract
You sigh with laughter
And break with tears
It is friendship



I am adding an additional guestbook because GuestWorld seems to be having problems letting people sign the book. I do not want to lose any great posts so please use Bravenet if you have any problems or just use Bravenet to evade any problems..

Friends have visited my page
times.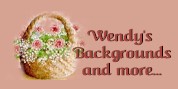 This poetry is copyrighted 1999 by ~*Billie*~
All Rights reserved.